This Carlton Drop Head Coupe
is one of the finest examples
of elegant styling by Rolls-Royce.
Unfortunately, it is the only Rolls
exactly like this.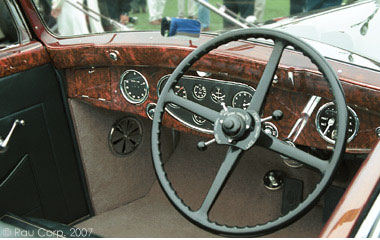 We made all new wood including
the walnut burl doors and dashes.
The steam bent upper dash and
windshield surround proved to be
particularly exacting pieces to
replicate.

Beautiful results - 1st place!