RANGE ROVER GALLERY
Range Rover Evoque
The Range Rover Evoque is an exciting vehicle, winning over 100 awards from around the world, but it can be more exciting with a custom steering wheel featuring wood or carbon fiber. Along with the steering wheel we also offer additional interior accessories to match the steering wheel.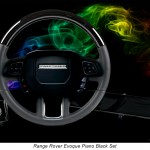 Range Rover Sport
We've been making custom wood steering wheels for Range Rover sport since its introduction in 2005. We were the first to offer a custom all wood steering wheel for the new design in 2010. The limited wood selections offered from the factory have fueled the unrelenting demand for custom wood and carbon interiors.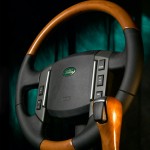 RANGE ROVER (full size)
Since the release of the "full size" Range Rover in late 2002 we've been making custom wood steering wheels for this popular vehicle. In fact, in the first several months every steering wheel produced at the factory was going on a vehicle, so there were no extra wheels, but we still were able to customize the steering wheels. Dealerships would remove the steering wheel from the vehicle, overnight it to us, we would customize the wheel the next day and return the wheel overnight. After a few months the factory had extra steering wheels, and we were able to have steering wheels on hand so we could offer core exchanges. Since then we've customized thousands of Range Rover steering wheels, as well as shift knobs, and various interior trim pieces.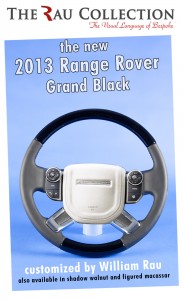 2003 - 2012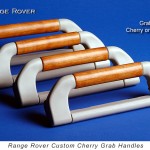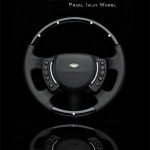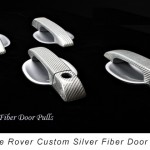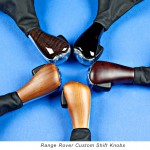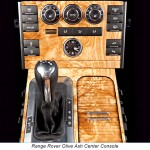 NOTE: Heated steering wheels remain heatable after customization.

 To see more photos of the Maple or Laurel interior sets please click on the photos below.
The options shown here are just a sample of the various woods and fibers we offer, and by no means are limited to the models they're shown on. We make everything to order, so you can have the look you want. To see a more complete list of the woods available please visit our Palette Page.