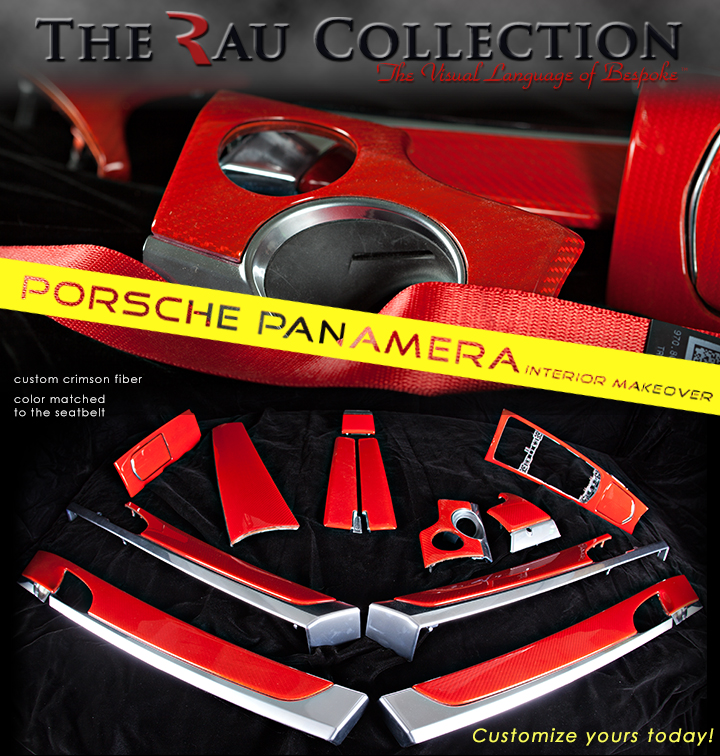 For the past several decades, if you wanted a Porsche sedan, you were out of luck. That changed in 2009 when Porsche introduced the Panamera at the 13th Auto Shanghai International Automobile Show in Shanghai China.
There are some Porsche purists who are upset with the Porsche Panamera, because now Porsche isn't just for "hardcore fans". That's not important for this blog post, as we're only concerned with the interior trim.
One Panamera owner was not satisfied with the factory wood trim, and wanted something different. Rred carbon fiber, but not just any red… A custom red, color matched to the red seat belts in the car.
Color matching carbon fiber to a fabric seat belt is difficult, but the results speak for themselves.
This option, custom crimson fiber, is available for any make or model. If you would like crimson fiber in your vehicle, feel free to contact us.

To see a more complete list of the woods available please visit our Palette Page.