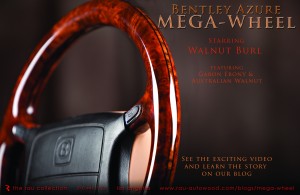 It's no secret to fans of our blog that we make many custom steering wheels. This Bentley Azure steering wheel is just one example of the several very unique custom steering wheels we've made recently, but this wheel is more than just another custom William Rau steering wheel.
The factory steering wheel in this Bentley Azure is an alright looking steering wheel, an upgrade from what you'd find in earlier Bentleys, but this customer wanted a wood steering wheel, not just wood, but a lot of wood!
As explained in the video below, we sent a series of steering wheels to the customer for him to feel the grips and tell us what he liked. Even after using six steering wheels as samples, we couldn't determine what size steering wheel he wanted. Therefore, we made a grip sample, a wooden rod with three different grip profiles. With that set of grip samples, we were able to determine the exact grip that he wanted. So we moved onto the construction phase.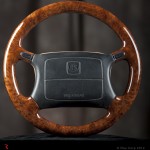 The construction of such a large wheel required a different construction process, with different challenges, but we anticipated all the challenges that came up… Well, except for one in particular. One challenge that surprised us was that after the wheel was thickened the horn buttons couldn't touch the contacts in order to complete the circuit and sound the horn, but this problem was quickly resolved. The wheel was finished, polished, and was shipped to the owner.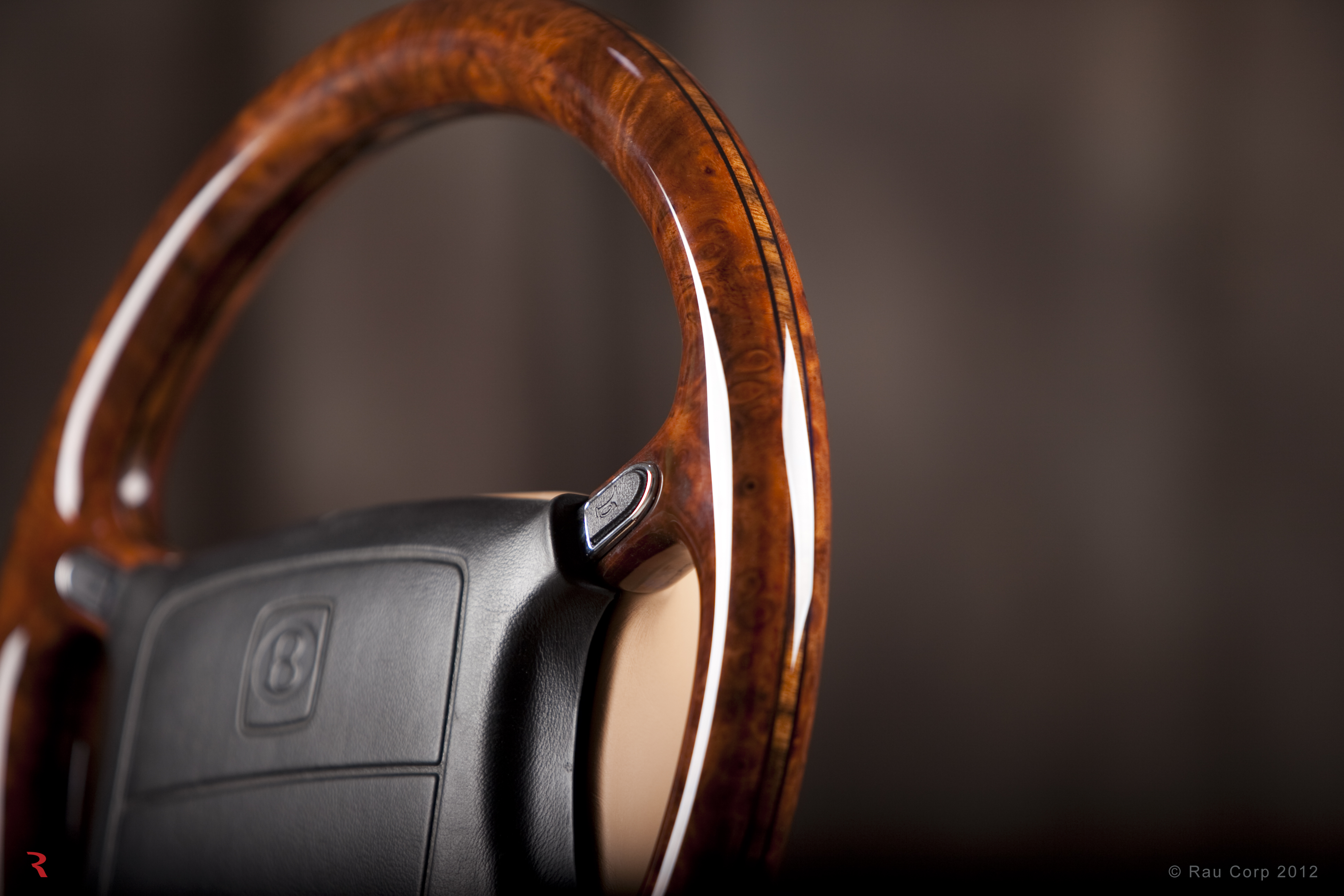 The owner of the wheel was more than happy with the wheel, and we continue to wonder how anyone can enjoy driving with such a large steering wheel, but as long as the customer is happy that's what matters. This wheel just goes to show you that it doesn't matter what you have in mind for YOUR custom steering wheel, we'll do our best to make your dream wheel become a reality.
Below you'll see a video explaining this project in more detail.

Here's a photo showing the difference between the Mega Wheel, and this factory Bentley Arnage steering wheel.
Visit our home page for more information on how to order your own MEGA Wheel.