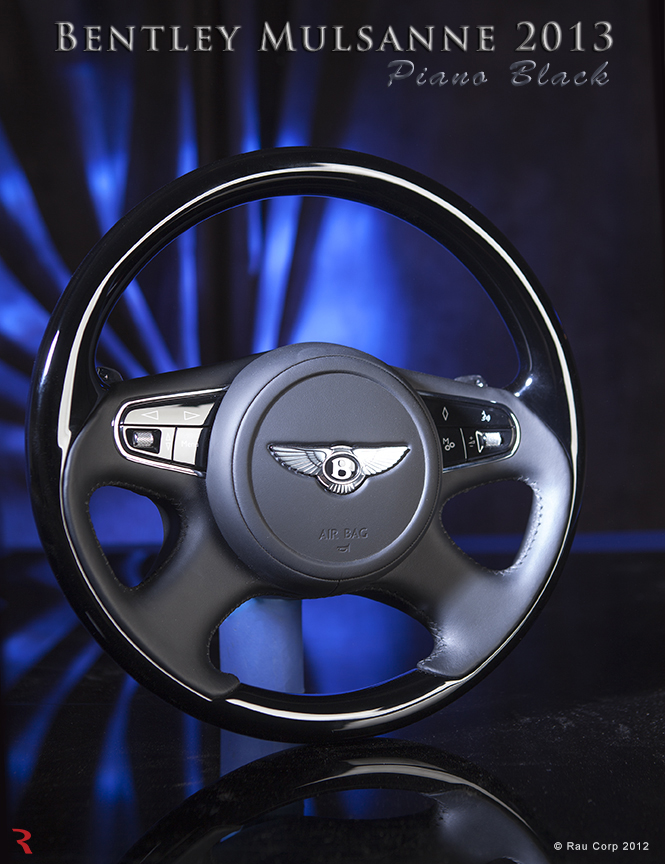 The Bentley Mulsanne is quickly becoming a very popular model for the famous car marque. From Dwight Howard of the Los Angeles Lakers, to Zach Randolph of the Memphis Grizzlies, it seems everyone who's anyone is driving a Bentley Mulsanne these days. Soon one smart driver will be driving with a custom piano black steering wheel.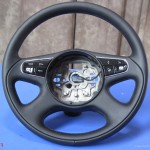 Sometimes when we customize a steering wheel the customers want to see what it will look like before we start work. Most times, we can show photos of previous wheels we've done, but this was the first time we've added piano black to a Mulsanne steering wheel so there was no photo to reference. We created a digital rendering in order to show the customer what the wheel should look like. You can see this rendering below.
This is just one example of what can be done to a Bentley Mulsanne steering wheel. Like any steering wheel, there are many options. So, if you have a Bentley Mulsanne and you want to make every drive a little more personal, please feel free to contact us, and come back to see the results.
We're proud to show our first custom Bentley Mulsanne steering wheel. If you would like to see what this wheel looked like before it was customized, see this blog post. This is a beautiful steering wheel, for a beautiful vehicle, and we were able to see this wheel installed and take some photos.