Historically the Autobiography line started internationally as a very personalized program, enabling the customer to choose any exterior color.  Eventually it developed into a derivative product with a wide range of personal choices and flexibility, yet no longer a bespoke program.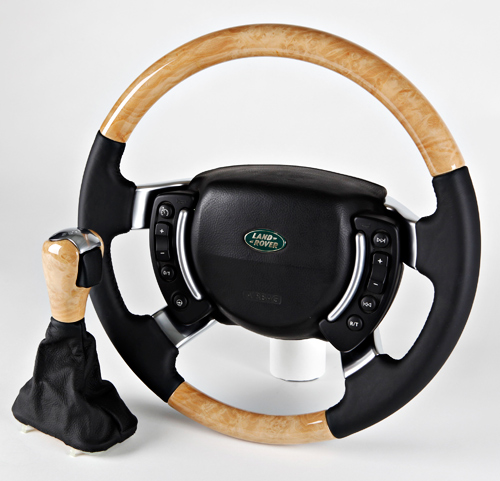 Speaking with the Land Rover HQ in the UK, we are told that the Autobiography program varies very much by market.  The Autobiography still offers the highest customer customization available on a Range Rover vehicle today. "The ultimate in Range Rover luxury, craftsmanship and exclusivity."
In the US, the interior wood options offered for the Autobiography Sport are grand black lacquer, silky oak and burr oak.
Rau's worldwide clientele can of course custom tailor their own "autobiography" wood interior by integrating exotic woods or carbon weaves from any number of options, including the factory woods.
Despite the high level of customization in the Autobiography, the owner of this vehicle had to source a matching wood steering wheel.  Here is the wheel we handcrafted for his full-size Range Rover Autobiography in ash burl to match the interior trim. A matching shift knob completed the upgrade.
[nggallery id=8]